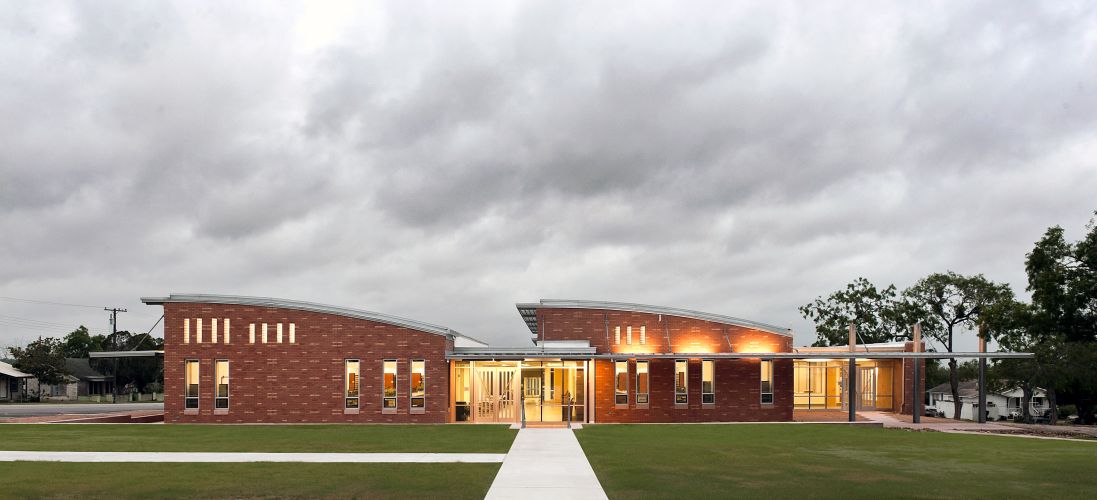 SYNCRO Architecture Studio is a versatile, intensely client-focused firm with projects ranging from residential to multi-million dollar institutional designs. SYNCRO addresses each project individually, providing the creative and technical expertise required by the unique characteristics of the project and site. The ultimate goal is to enable our clients' visions to become reality through design excellence while enhancing the process with seasoned project management skills.
A site-specific philosophy has created a stylistically varied body of work. Open to experimentation with processes, materials and ideas that affirm and nurture the client's needs SYNCRO creates spaces that welcome all. Throughout SYNCRO's work there is a commitment to strengthening the relationship between people and the environment.
David Bogle founded SYNCRO in 1997 and steadily built an institutional clientele with multiple projects for Lighthouse International, Barnard College and a prestigious independent school in Brooklyn's historic Park Slope. 
In early 2005 Mr. Bogle relocated to San Antonio joining Carter+Burgess, Inc. as Senior Architect. There he managed and designed projects for the City of Manor, Texas Lutheran University, and the University of Texas Pan-American.  His design leadership won an invited competition for the new, sustainable environmental laboratory building for CPS Energy.  Bogle was the project manager leading a national team on the $60 million neighborhood master plan and expansion project for University of Texas at El Paso's Colleges of Science and Engineering.
In 2007 Mr. Bogle resumed full-time operation of his firm, SYNCRO Architecture Studio, and in 2011 completed the planning, design and construction phase services for the Karnes County Offices on the Square, a Courthouse Annex building for Karnes County, Texas.
David Bogle shares more than three decades of experience in architecture as a critic for graduate and undergraduate level design studios at The University of Texas at San Antonio's (UTSA) College of Architecture where he was a faculty member from 2005 – 2014.  He holds a Bachelor of Environmental Design from Texas A&M University.  He received his Master of Architecture under the tutelage of AIA Gold Medalist Charles Moore at the University of Texas in Austin.
He practiced in New York City for seventeen years.  Working at Mitchell/Giurgola Architects from 1989 to 1997 he was the project architect for several institutional and educational building designs including the award-winning 15-story, 170,000 s.f. mixed-use headquarters for Lighthouse International, the premier not-for-profit institution for advancement of persons with visual impairment.  Additional projects included university laboratory buildings and campus master plans as well as several school projects with the U.S. Department of Defense at U.S. Military installations in Europe.
In 2008 Mr. Bogle served on the River North Planning Team established by the San Antonio City Council and in 2009 on the ULI Community Action Grant Oversight Committee.  He has been chair of the San Antonio Chapter of the AIA urban affairs committee for seven years and in 2009 served on the board as Commissioner of Government and Community Affairs. He has lived in Texas, Italy, San Francisco, London and New York City.